Gregory is a therapist and addiction professional.  He is the Director of Programs and Compliance at an all women's addiction treatment center where he has worked since 2010.  He teaches addiction studies classes and he maintains a private practice of clients.
Gregory is a humanist-existential therapist who works in areas that include: adjustment to life changes, alcoholism / addiction (and co-occurring disorders), LGBTQIA topics, anxiety and depression, personality disorders, and relationship therapy.  He is familiar working with a variety of relationship configurations and is highly comfortable talking about issues of sex positivity and non-standard definitions of families and relationships.
Gregory is a cheerleader;  He views the client as the expert in their problems, and he works  with the client to explore the problem, collect the evidence, and point out the clues that might be getting overlooked.
Gregory is an adjunct professor in the Master's program at Pacific Oaks College, and is on the board of the California Association for Drug/Alcohol Educators.
Contact Gregory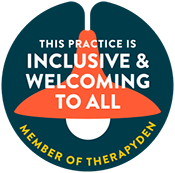 ---